Write in front
What is a Ryzen Laptop?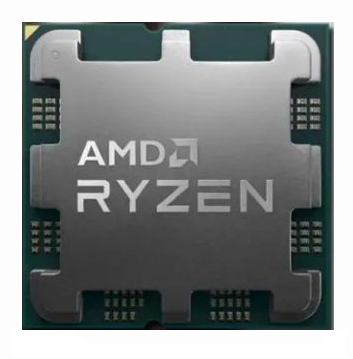 A Ryzen laptop is a laptop with a Ryzen processor. At present, almost all notebook computers on the market use Intel and AMD processors, which use the X86 instruction set. In the use of Intel and AMD PC chips, the share of Intel chips has been over 95% for a long time, even in the At its peak, it achieved a market share of 99%.
Is the Ryzen laptop easy to use? Why are so few people using it?
Is it easy to use for Ryzen laptops? My answer is that Ryzen laptops are pretty good too. Compared with Intel's Core series, AMD's Ryzen series is cheaper and more affordable, and the CPU performance is not worse than Intel's. So in terms of single cost-effectiveness, Ryzen's laptops will be more cost-effective. But why are far fewer people buying Ryzen laptops than Intel laptops? There are three main reasons:
Brand awareness

Intel has been well-known by the majority of users by virtue of its leading advantages over the years. Although AMD has been catching up with optimization in recent years, and its performance has reached a level similar to that of Intel, in terms of popularity, it is a lot worse. And many people's concept of intel processor is better than AMD processor is ingrained, and all will prefer intel processor laptops.

Compatibility and stability

I don't know if you have seen a stalk, this stalk is "AMD, YES!". Since AMD launched the Ryzen series processors in 2017, the gap between the two has begun to narrow, especially after the 2nd and 3rd generation processors came out, AMD processors have surpassed most intel in terms of performance. processor. The transition from "AMD, NO" to "AMD, YES!" at the beginning also shows that AMD products are indeed getting better and better, and they are no longer inferior to Intel in many aspects. But Intel, as an industry leader and pioneer, has a longer-term vision, and cooperated with independent software developers at the beginning stage to provide the best development environment support for game developers. Therefore, in many software development, products are optimized for intel processors, so in terms of compatibility and stability, intel has great advantages.

Bad Impressions Left by Older Processors

Before AMD released the Ryzen series processors, some AMD processors had problems such as high power consumption, high heat generation, and low operating efficiency of the architecture. Some users had a bad purchase experience after purchasing and spread it on the Internet. Many People also have the concept that AMD processors can't work, which leads to a constant resistance to AMD in my heart.
The above three points are the main reason why AMD processors are much more cost-effective than Intel, but few people buy AMD laptops.
Buying advice:
Intel processors and AMD processors have their own advantages. AMD is good at cost-effectiveness, and intel is good for compatibility with game software, so I have 3 suggestions
For working users

If you're buying a computer primarily for work, such as video editing, rendering, or other professional software, I'd prefer an AMD-powered laptop. At the same price, AMD's processor will be more powerful than Intel's, and more threads will be more advantageous for processing these transactions.

For users who have both work and games
If you're going to use some professional work software and then play games at your leisure, AMD is the better choice.
If you only use it to deal with daily affairs, send emails or use word, and more to play games, I would recommend intel.
For professional gamers
If you are a professional gamer and buy a laptop purely to play games, and the gaming experience is the first element, Intel is undoubtedly the best choice. After all, most game development engines are currently developed based on Intel hardware and compilers, so Intel processors naturally have great advantages in terms of processor compatibility and stability.
Best AMD Ryzen 5/7 165hz Officeworks Game Laptop 8/16 Gb Ram Specials